La grammaire: Le passé simple
LE PASSÉ SIMPLE
The "passé simple" is a written tense that is rarely used when speaking but it is often found in written form, whether in literature or in newspapers. It is said to replace the past tense "passé composé". For example, it is used to talk about an action or a series of actions that are completed and unrelated to the present.
It translates into English as one word: 'took', 'signed', 'entered'. The past simple never translates to 'has taken ', has signed' etc…
Forms of the simple past:
At the root of the infinitive of regular verbs, we must add the endings below for regular verbs:
-er -ir -consonne + re
je regardai (regarder) je finis (finir) j'entendis (entendre)
tu as is is
il/elle a it it
nous âmes îmes îmes
vous âtes îtes îtes
ils/elles èrent irent irent
-oir, oire (recevoir)
je reçus
tu us
il/elle ut
nous ûmes
vous ûtes
ils/elles urent
Notez que pour former le passé simple des verbes qui se termine en -oir, -oire, il faut partir du participe passé. Par exemple on prend le verbe avoir, son participe passé est eu, et donc au passé simple cela donne j'eus.
D'autres exemples : boire, bu, je bus ; croire, cru, je crus ; lire, lu, je lus. De la même façon, le verbe connaître se transforme en connu, je connus. Notez toutefois que le verbe voir est vu, mais la conjugaison au passé simple est je vis.
Good news: There are a large number of irregular verbs that have a regular simple past tense, for example:
However, there are still some verbs which are irregular: faire, je fis; être, je fus.
Also note that verbs like « finir » and « dire » look exactly the time in the indicative présent and the passé simple.
Other examples of verbs conjugated in the passé simple:
– En 1767 le Capitaine anglais Samuel Wallis découvrit Tahiti.
– Le politicien Jean-Marie Tjibaou prit son stylo et signa les Accords de Matignon en 1988.
– Ils entrèrent dans la case Kanak en silence.
– La jeune femme ouvrit les noix de coco et appela ses amies pour faire un lap-lap.
A vous : Conjugate the verbs in the passé simple and translate the sentences into English.
Nous (aller) en vacances à Lifou.
Vous (écouter) le dernier album de Gulaan.
Ils (avoir) des amis qui (habiter) en haut du Ouen Toro.
Des centaines d'américains (arriver) en Nouvelle-Calédonie pendant la guerre du Pacifique.
Les archéologues (chercher) des informations sur le Lapita.
Research Activity
Choose three words/terms underlined above in green then write a summary in French or in English to explain them. You can also later share your findings aloud with the rest of your class.
Listening Activity: Documentary about the Americans in New Caledonia between 1942-1945
Sentence Building Activity: La Guerre du Pacifique
Improve your writing skills by building and expanding on the sentences below:
La guerre du Pacifique…
La Seconde Guerre mondiale en Nouvelle-Calédonie…
Les rapports entre les pays…
L'attaque de Pearl Harbor…
Les pilotes ….
Le bataillon du Pacifique…
Find the Words
Analyse & Discuss: Analyse the images and describe them in French.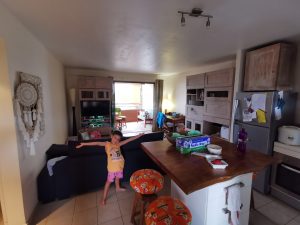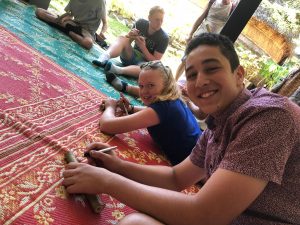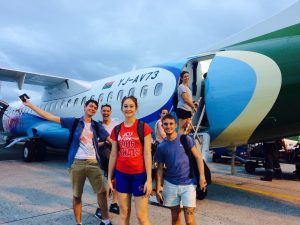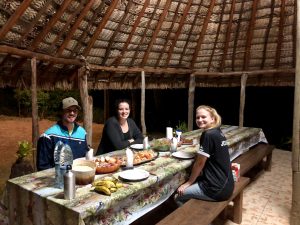 360 Pacific French Adventure: La Vie en Tribu
Voices of the Pacific French: Madame Malo
Watch this video clip and discuss with a partner what you understand and see:
"Dans ce clip vidéo, nous pouvons voir ….[continuez]" ; "Cette chanson parle de….[continuez]".
If you want to work on your pronunciation, you will be able to find the lyrics of this song online by using the title of the song and the name of the band: Madame Malo de Natural Gang.